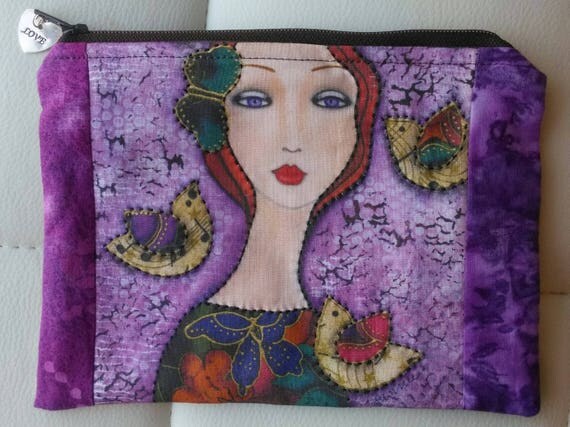 Title: Abundance Surrounds Me, Zipper Pouch
Size: Width 7.5" x Height 5.5"
© 2017 Fannie Narte
SOLD
I love making items from my fabric squares, which are produced from my paintings and commercially-printed by Spoonflower.
This fabric square is titled: Violet Eyes
Violet Eyes fabric panel is available in my Etsy shop.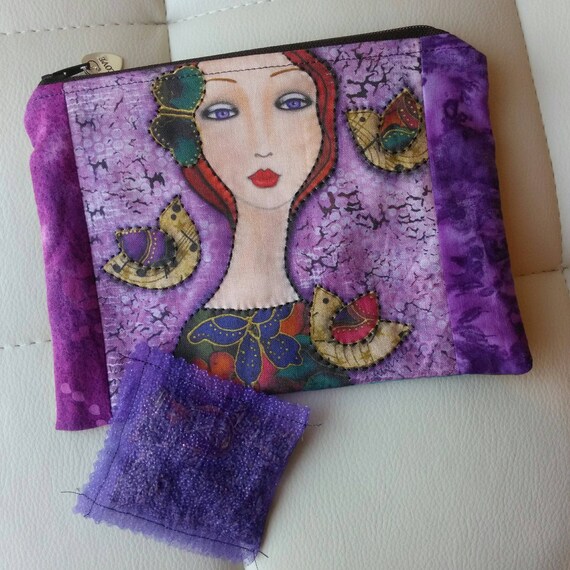 This lined pouch is made with Love and filled with Joy just for you.
And to heighten your senses,

I included a

little sachet filled with fragrant lavender buds from France and dried rose petals from my kitchen.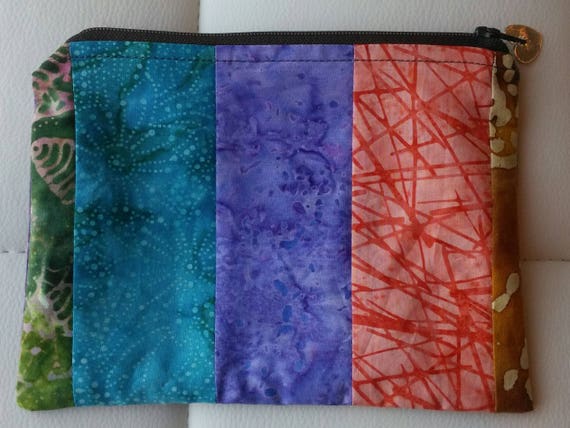 This is the back view.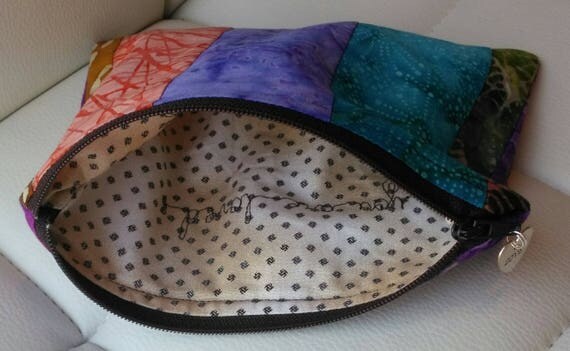 A look at the inside.
Included on the front and back linings are phrases that were free-motion stitched using black thread.
The Lining Front Text: You are loved
The Lining Back Text: Abundance surrounds me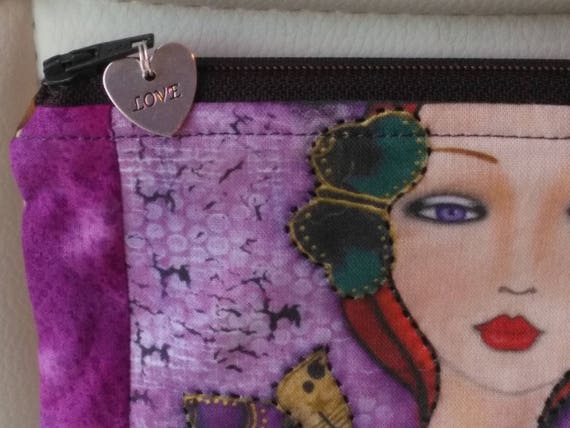 A silver heart stamped with the word "LOVE" embellishes the zipper pull.
Thanks, Alina! Your purse is on its way . . .
Love flows through my heart and into yours ... Have a beautiful Joy-filled day! YOU are loved!
It's all about sharing, caring, giving, getting =
It's all about love and joy =
L O V E J O Y